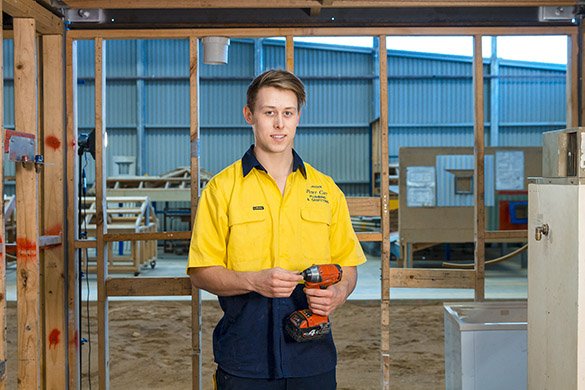 Member Bio
Bendigo TAFE
CALL – 1300 554 248
location
23 Mundy St, Bendigo
website
email
At Bendigo TAFE we welcome you to join us in any stage of your learning journey – whatever your age, background or career aspirations.
Our institute is a large, diverse community of staff and students. There are many people, resources and services available to assist and support you through your journey.
Bendigo TAFE has been transforming lives for more than 155 years. The institute has a rich history of providing education for local people and preparing them for work in local jobs.
Through a network of five campuses, we deliver a wide variety of vocational courses to over 9,000 students every year. Our state of the art facilities and exciting programs create a dynamic and welcoming environment for productive learning.
Our course content is designed to deliver practical and industry relevant skills that help get you into the workforce faster, upgrade your existing skills or prepare you for further study.
We collaborate with industry leaders to ensure our courses are relevant and up to date with the latest workplace practices.
​Skilled staff are key to the success of your business. You may be putting on an apprentice or trainee, or reviewing skills across your business to improve productivity.
Bendigo TAFE can work with you to develop training programs for an individual or your whole business – designed to meet your specific needs.
Our long history working with industry groups, along with our training credentials and quality assurance systems, combine to ensure quality outcomes for your staff and your organisation.
Bendigo TAFE can provide:
Bendigo TAFE works with community organisations, private enterprise and government. We support apprenticeships in construction, engineering, manufacturing, hospitality and hairdressing, and traineeships across a range of industries.  All our programs are designed to meet the increasingly diverse and expanding needs of industry and be delivered in both 'on-the-job' and 'off-the-job' formats.
Our Employment Centre can take the pain out of recruitment by helping you find and secure the most suitable employees for your business.  You can advertise your job vacancies to our students free of charge.