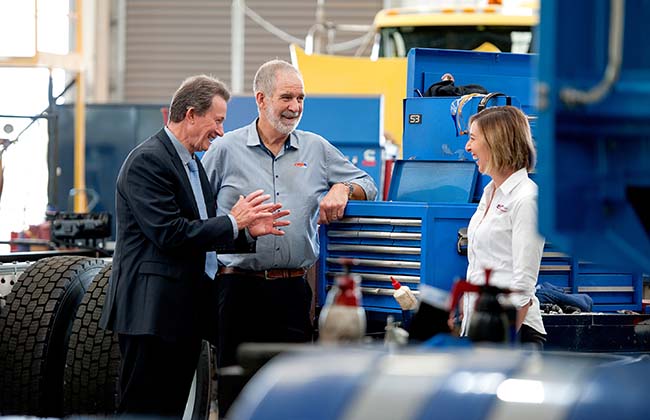 Member Bio
CVGT
CALL – 13 28 48
location
Cnr Jackson & Stanfield Streets, Long Gully
website
email
Thank you for the opportunity to introduce CVGT Australia to you. We are delighted that you are considering us for your employment needs.
CVGT is a not-for-profit, unlisted public company that provides a range of employment services across Victoria, New South Wales and Tasmania.
Our free, reliable recruitment services have been delivering tailored solutions to employers like you for more than 30 years.
With CVGT as your job partner, you can be assured you will understand all your options, save time and money when hiring
and get the right advice on wage subsidies and Australian Government incentives.
From the minute you contact us, you will be supported as we take the stress out of your search for the perfect employee.
We will talk to you to understand your business and staffing needs. Then we will match this to our extensive database of quality candidate to deliver the right match to your business.
Once you employ one of our job seekers, we'll stay in touch to make sure you're happy. This is called post placement support.
What are you waiting for? Join the many employers who work with CVGT every day. Together we have supported more than 6,000 Australians on their journey to employment in just 12 months.
CVGT in the Community
Delivering positive economic and social benefits to the community is at the heart of what CVGT Australia does.
We have been growing for more than 30 years and have a real commitment to supporting the towns and cities in which we operate. We do this through:
Community Grants – offering annual community grants for projects and activities that benefit the areas where we operate

Awards – providing awards that celebrate the best and brightest apprentices in our communities

Corporate Sponsorship – partnering with schools, sporting and other community organisations through our corporate sponsorship program

Scholarships to Apprentices – providing scholarships to apprentices as a pathway to trade excellence.
Governance
The CVGT Australia Board of Directors comprises well-known and respected members of the community who invest a great deal of time and expertise to the company, together with a genuine passion for 'getting people jobs'.
Thanks to their vision, strong governance, drive and integrity CVGT Australia has flourished. Our current board members are – Graham Fountain (Chair), Len Dobbin (Deputy Chair), Elizabeth Corbett (Treasurer), Gerard House, Ian Grenfell, Jan Boynton, David Richardson, Paul Macartney, Lee Bombardieri and Fleur Jackson.