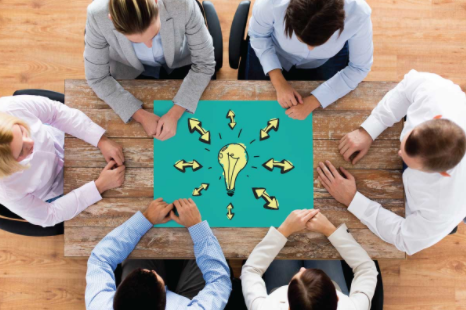 Member Bio
Communicate Well Work Well
CALL – 0417 378 365
location
PO Box 529, Bendigo Central
website
email
Imagine if your staff could just get on and do what they were employed to do?! To make this a reality consider using CWWW as an essential part of your staff Orientation Program.
A two hour CWWW investment with new staff will set them up to succeed and be the best they can be in your business. Courses run every week in Bendigo to allow businesses to send new employees on a regular basis. And don't forget about those existing staff you think could benefit from improved communication skills.
Many employees, regardless of their vocational training, do not have the basic yet essential foundation skills in Effective Communication and could contribute so much more to your business once they add these skills to their toolkit!
Just like being a tradesperson, a doctor, a hairdresser or some other workplace role requiring training, being an effective communicator also requires training. To excel in a particular area of work and develop essential and specialist skills we must undertake training, study and practice our skill set.
Likewise, communication is a skill to be learnt and practiced. Unlike many essential functions required for being an effective human being, we are not born with guaranteed effective communications skills. For most people these skills are learnt through effective role models, learning from our mistakes, trying out different ways of communicating and sometimes through formal training. Unfortunately many people go through their schooling without receiving any communication education and many people reach adulthood and still do not understand the basic recipe and essential tools for effective communication.
With some simple and effective techniques and practice, everyone can improve their communication skills. These skills will help you to be the best worker you can be. At Communicate Well Work Well you will be equipped with a clear recipe for effective communication, familiarise yourself with an essential 'toolkit' to use in improving your communication and set yourself goals to practice this in your workplace! With practice these skills will improve your working (and often personal!) relationships, allow you to deliver important information more accurately and positively empower you as a more effective communicator.
For 30 years Cheryl Martin has been focussing on bringing out the best in people.
Cheryl Martin is the Director of Communicate Well Work Well (CWWW), delivering 2.5 hour interactive communications workshops.
Sessions are hosted by Cheryl or other highly experienced trainers in Bendigo, Australia.
With experience in both the Small Business and Human Service sectors, Cheryl has worked as a practitioner, educator, manager, government employee and small business owner and believes employees must be equipped with effective workplace communication skills to work at their best.
Communicate Well Work Well delivers practical communication training appropriate for employees, managers, professionals and anyone in a workplace. Effective communication will improve productivity, staff morale, business reputation, customer service and ultimately, business profitability and success.
Your employees can be one of your greatest assets or greatest liabilities. Cheryl works with employees to turn them into assets; equipping them to be the best communicators they can be!