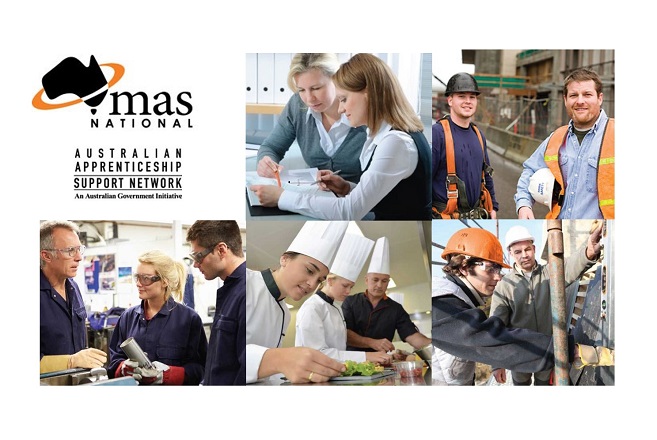 Member Bio
MAS National
CALL – 0417 599 551
location
Bendigo Kangan Institute, Building A, 62-104 Charleston Road, East Bendigo VIC 3550
website
email
Making Apprenticeships Simple (M.A.S.)
Apprenticeships and traineeships combine work and training while undertaking a nationally recognised course.
Training is available to anyone aged 15 years and over, in more than 500 occupations across a range of different industries.
MAS National has been selected by the Australian Government to deliver the full suite of Support Services to apprentices and employers across Victoria, Tasmania and South Australia.  MAS are also proud to service clients with national interests.
We are independent of all Training Providers, TAFEs, Employer Groups, Job Service Providers etc. and offer you balanced advice to suit your needs.
Sourcing and matching staff, making the paperwork seem easy, ensuring you receive financial incentives on time, supporting you and your staff all the way.
MAS National currently has a 72% Completion Rate compared to the State Average of barely 50:50.
And it's free!   We are funded by Government to provide these services to you.
Based in Bendigo, we have joined BE.Bendigo as a Partner to offer Members a personal service providing local, knowledgeable advice to businesses of all sizes, across all industry sectors, to Make Apprenticeships Simple.