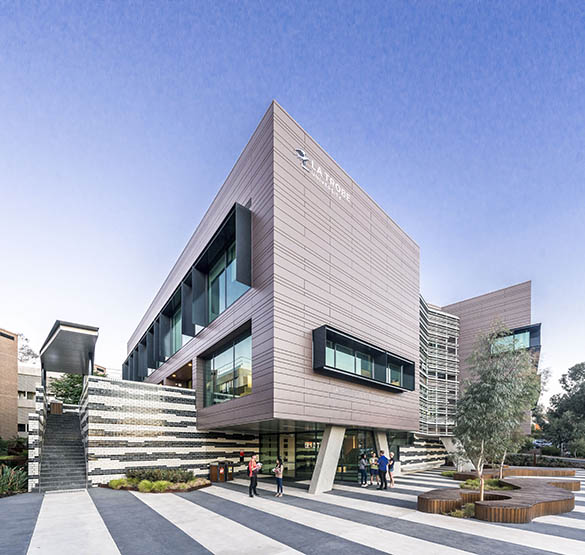 Member Bio
La Trobe University
CALL – 1300 135 045
location
Edwards Rd, Flora Hill
website
email
We're part of regional Victoria's fastest-growing city. We enjoy great relationships with businesses, festivals, galleries, events, sporting teams, education providers and the City of Greater Bendigo council. As a student, you'll reap the rewards of those connections.
Bendigo is La Trobe's second largest campus with over 5000 local and international students and nearly 400 full time employees. The campus occupies 33 hectares of land approximately 3km from Bendigo's CBD.
The campus is located in the vibrant, highly connected regional City of Greater Bendigo, which has a population of approximately 100,000 and is growing at a rate above the national average.
At Bendigo, you'll have access to dedicated teaching staff who are always available to support students. Our research facilities are also state-of-the-art, including the La Trobe Rural Health School, and Centre for Excellence in Outdoor and Environmental Education. You may also be eligible for our Regional Reward.
We offer a number of areas of study that are unique to our campus, including Visual Arts, Outdoor and Environmental Education, Civil Engineering, Dentistry, Oral Health, Paramedicine, Pharmacy and Planning. We also make it easy to transition into university study through our pathway programs.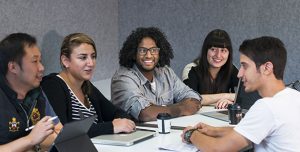 La Trobe will be a University known for its excellence and innovation in relation to the big issues of our time, and for its enthusiasm to make a difference. We will be one of the top three Universities in Victoria, one of the top dozen nationally and one of the top 500 internationally.
In early 2015 we initiated a refresh of our Future Ready strategy. We did this to review and refine the progress we have already made towards our 2017 targets in light of significant internal change and an external higher education policy environment characterised by uncertainty.
This refinement of our strategy is the result of extensive input and consultation with La Trobe staff over many months. The revised and refreshed strategy [PDF 484KB] was approved by Council on Monday 12 October.
In summary, the following revisions to the original strategy have been made:
a restatement of La Trobe's vision and aspiration 'to be a University where inclusiveness and globally recognised excellence meet'
an articulation of our culture to "Be the Difference" by being connected, innovative, accountable, and by being clear that we care about what we do and why we do it
a sharpening of our focus on four strategic 'pillars' of a distinctive La Trobe: student employability, the student experience, research excellence and 'brilliant basics'
a heightened focus on our regions and the importance of regional delivery to our regional communities
recasting some of our goals and targets to provide a clearer focus on performance outcomes.
Implementing this plan will remain a continued focus for La Trobe and we look forward to communicating our success stories as we bring this plan to life.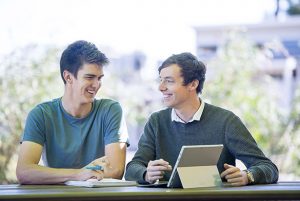 La Trobe is the biggest provider of higher education to students from Victoria's regions. We will increase the capacity of our regional campuses to serve their communities by empowering campus leaders to shape campus activities in response to local needs while taking advantage of the resources and economies of scale that the University has to offer.
Campus-specific plans will be developed for course profiles, research strengths and community partnerships. We will support research at each of our campuses that links to our RFAs and/or Research Programs, including the Murray-Darling Freshwater Research Centre based at Albury-Wodonga and Mildura.
We will continue to explore and develop the potential of blended learning to meet the educational needs of regional communities, such as those courses successfully introduced at our Shepparton campus.
Bendigo has the potential to be a truly great university city. La Trobe will play a central role in helping Bendigo realise that potential. We seek to be to higher education in Bendigo what the Bendigo Art Gallery has become to culture—an iconic institution that attracts people from all over the country. We will do this by providing an outstanding experience for students, and by offering high demand programs at Bendigo that are attractive to Australian and international students alike.
We aim to establish a radical and expanded model of integrated health care and a comprehensive health professional education program in Bendigo to cater for a rapidly growing and ageing rural population.
We know how important it is to give students the real-world experience they need to establish their careers. Our close ties with local industry mean you'll have the chance to put your knowledge into practice while you study through industry placements, volunteer opportunities and internships.