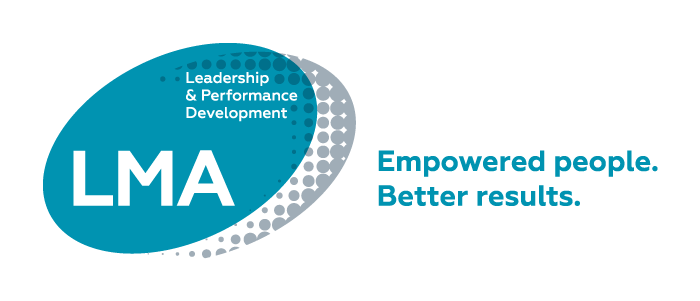 Member Bio
Leadership Management Australia
CALL – 0409 017 948
location
21 View Point, Bendigo
website
email
LMA has been empowering and developing people and driving better results and profits for over 45 years.  We have been at the forefront of people development and believe that we are the best at what we do – delivering exceptional leadership, performance, sales and people development solutions.
We work with organisations to boost their bottom line by:
Developing the leadership of their key people; and
Improving their employees' performance and productivity.
LMA has worked with over 130,000 people from thousands of organisations across Australia and New Zealand enhancing their leadership skills, team dynamics, performance, productivity and sales skills.
LMA established our Bendigo branch in 2013 and the programs that we now deliver were previously only accessed from out of Melbourne.
To date we have developed successful ongoing partnerships with a diverse mix of progressive local organisations and businesses and are proud to say that all have received and are continuing to receive exceptional results in terms of permanent behavioural change and measurable Return on Investment.