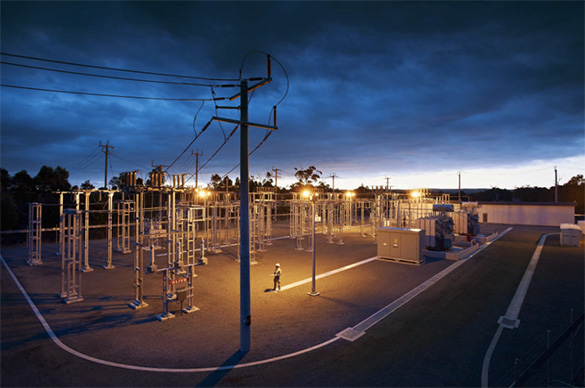 Member Bio
Powercor
CALL – 13 24 12
location
601-611 Napier Street, Epsom
website
email
Powercor is among Australia's largest electricity distribution networks.
We own and manage the poles and wires that deliver electricity to more than a million homes and businesses in Victoria. We are responsible for the quality and reliability of electricity delivered to customers within these two networks.
Our goal is to provide a network that is safe and reliable, allowing the communities we service to get on with their lives and for their businesses to grow, with minimal impact on the environment. Discover more about how we're committed to our communities and the environment.
As a business and as individuals, we take our environmental obligations very seriously. We understand the importance of maintaining sustainable business practices and conducting our operations in an environmentally responsible way.
Bushfire Mitigation
We invest millions every year to reduce the risk of bushfire and loss of power supply in our communities.
Trees and vegetation coming into contact with power lines can be a fire risk, as well as a major cause of power outages (blackouts).
That's why we have extensive programs that operate all year round to ensure our assets and our customers are protected as much as possible against the risk of bushfires.
Our key areas of focus are managing any vegetation around powerlines, extensive asset inspection and maintenance programs and also helping customers manage any privately owned overhead electric lines.
We use state-of-the-art technology to continually improve the way we can detect and manage any fire risk, and also ensure we conduct regular consultation with customers and stakeholders right across Melbourne and central and western Victoria.
Dial Before You Dig
A quick call before you start work could save your life and protect our network.
If you're planning to dig, you first need to know if there is electricity or network cables beneath you. Before you start work, you need to contact Dial Before You Dig on 1100 or apply for approval online.
Look Up and Live
Powerlines can be dangerous, so we want you to be aware of what's overhead wherever you're working or playing.
If you use machinery such as tip trucks, high vehicles, excavators, cranes or augers, you need to look up before you commence work. Be aware that powerlines may be above you and pose a risk to you and others nearby. You even need to consider the height of larger vehicles when driving near powerlines.
Always take your time when you're setting up to work near powerlines, and have someone monitoring the movement of your machinery near power lines. This is for your safety and the safety of others around you.
Whatever you're doing, you just need to take your time and look up first.
Whether it's fallen powerlines, electric shock or electrical fires, we provide some important information on what to do in an emergency. Check our website for more details.