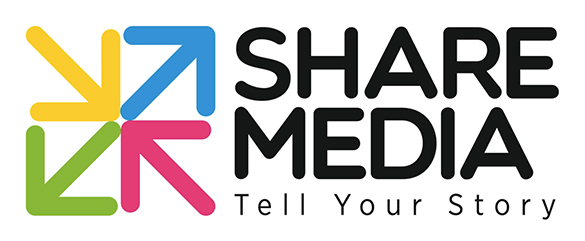 Member Bio
Share Media
CALL – 03 5439 3523
location
PO Box 2235, Bendigo DC
website
email
Share Media is a regional based advertising agency that aims to deliver metropolitan standard services to regional areas.
We become part of your team & strive to obtain the best return on investment for each advertising dollar.
Plan, create, implement and measure strategic campaigns that work.
Obtain an intimate knowledge of business objectives & the target audience, produce cutting edge commercials & place in front of the target audience.
Save you time, make each dollar work as efficiently as possible & we get results!
Marketing your business online begins with some research and ends with a strategy. We work with you to develop a strategy that fits your business and reaches your audience. We keep things simple to get you results.
A good online strategy starts with a great website. We create a site tailored to your audience, building trust and credibility while reinforcing your brand.
Online marketing gets to the heart of researching and targeting your audience. Using statistical information about your customers we can build a campaign to take you right to your audience.
Social media is about reaching your audience in a whole new way. By providing engaging and thoughtful content, your social media strategy can keep you top of mind.
At Share Media we create strategic online solutions that open the door to new customers. We get your advertising online, and working for you 24/7.
We work with you to create a strategy for finding new customers and keeping existing ones coming back. Whether that be a website, social media or online marketing, we get results.
Led Billboard Advertising
The Share Media Mobile Billboard was purposefully built to cater for all types of advertising and entertainment from sporting events to festivals to expos & everything in between. Its design allows it to access most areas and its technology allows it to display all things digital. The billboard offers dominant visibility, larger than life images, strong branding & call to action messages that stand out from the environment.
Traditional billboards are expensive, seen by same audience each day & extremely expensive to change. Led Mobile billboards are : Cost effective: can be shared Target Audience specific: Can move to reach the targeted audience Flexible – run multiple ads, change ads within hours of request all at a fraction of the cost of traditional billboards. High Impact – billboards offer Dominant visibility, larger-than-life images, strong branding and messaging that stands out from the environment.
Add some WOW factor to your next event with a 10 metre squared LED billboard. Ideal for showing movies, live sports such as Big Bash & AFL, or streaming events. The Share Media billboard is simply a TV On A Truck. Ideal for fundraising, examples are film nights & the selling of airtime to sponsors at events. Let Share Media help you with ideas for your next event.
With advertising options growing, Out-of-Home (OOH) advertising is becoming increasingly popular especially with Big Brands. OOH continues to grow and gain audiences, which is indicated by the explosion of billboards including LED on the main arterial routes in all metropolitan cities. OOH is dominant, high impact, engaging & cost affective!! OOH makes brands stand out.