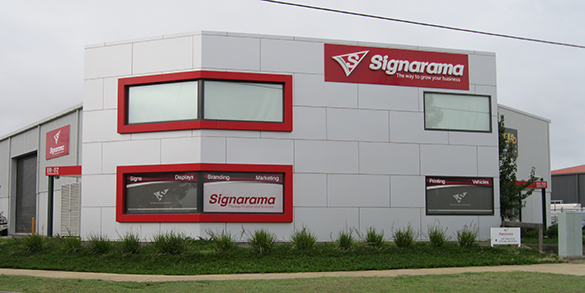 Member Bio
Signarama Bendigo
CALL – 03 5443 9366
location
80/82 Strickland Rd, East Bendigo
website
email
Signarama Bendigo is Central Victoria's Full Service Sign Shop specialising in a wide array of custom signage products. We use the latest technology to produce custom signs, vinyl banners, decals, lettering, vehicle graphics, wraps and wide format digital printing for your business.
We can make the perfect sign to advertise your products or to inform your customers about your business.
In June 2001 Peter & Vera Reading and staff commenced Signarama's 1st regional store in Australia – Bendigo, Victoria.
Since commencement we have gained a great reputation of servicing a customer base right across Australia with in many instances our products having been sent abroad. An advantage of being a part of a great franchise!!!
Our mid 2005 acquisition of the 21 years old "Custom Signs" business based in Kerang not only increased our client base but it enabled us to better serve our existing clients in the area – Swan Hill, Boort, Wycheproof, Kerang, Cohuna, Barham, Echuca, Moama and surrounding areas including the southern New South Wales market.
Being part of the world renowned Signarama Franchise network our business is able to offer the regional business community access to products and services previously only available in the larger metropolitan communities. No longer do local business owners have to travel outside their community to purchase their signage and business promotion products.
On March 3rd 2012, due to the increased demand on our products, we relocated into a brand new purpose built facility at the corner of Strickland Road and Murphy St in East Bendigo. With a floor area of over 500 square metres this facility has allowed us to consolidate our operation and will adequately provide for our planned future expansion of the business.
July 2014 at the Group's World Conference in Orlando Florida we were given the privilege and honour of being inducted into the Signarama Hall of Fame. Currently out of 900 stores worldwide there are about 25 stores carrying this honour. We are the first store in rural Australia to receive this Award.
Dec 2015 saw the company make a large investment in new and replacement printers. This gave the business the opportunity to provide our customers with a new range of product at very competitive prices. We are the only sign company in Central Victoria with one of the new printers giving us a very competitive edge.