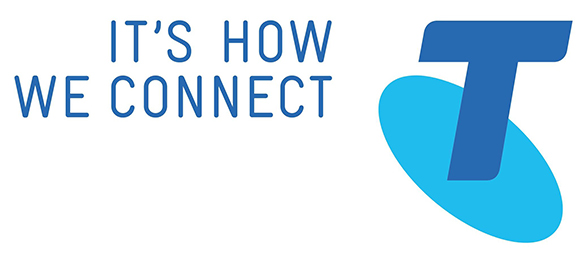 Member Bio
Telstra
CALL – 03 5448 2100
location
1/32 Garsed St, Bendigo
website
email
Don't be just another business, be 'that' business.
As a small business, you need business-grade services that are ready to work when you and your team are. With the latest tech and business 'know-how', we can give you the tools to become the next 'that' business .
The telecommunications industry is experiencing enormous growth; network traffic is growing faster than any other period of time and digital technology is changing our world.
Telstra is at the heart of this change—and we're helping make it happen by connecting everything to everyone.
Our commitment to sustainability is part of who we are and what we stand for at Telstra. We focus on three main areas:
Employee involvement: Telstra people make a big difference by getting involved in the community and the issues that matter. It's not only the right thing to do, it's part of who we are.
Everyone connected: We believe that all Australians should enjoy the benefits of being connected to modern communications technology, regardless of age, income, ability or location. We want everyone to have the confidence and skills to participate safely in the digital world.
Environmental leadership: We're determined to reduce our environmental impact, and to help our customers reduce theirs. We believe communications technology will give us new and better ways to create environmental solutions that are truly inspired.
As Australia's leading telecommunications company we have a responsibility to manage our environmental impacts and show we care about the environmental issues that matter most to our customers, suppliers and the wider community.
We believe that information and communications technology (ICT) has the potential to unlock significant environmental benefits, and that the ICT industry has a central role to play in enabling a low-carbon future.
At Telstra, our long term ambition is to become an Australian environmental leader. Along with managing our own impacts, the extent of our network coverage and depth of our technical expertise provide an opportunity for us to support government, businesses and customers to reduce their energy consumption, leading to considerable cost savings and positive environmental outcomes.
Our Environment Strategy provides a clear framework for addressing the issues most important to our company and our stakeholders, right across our value chain.
Introduced in FY14, our strategy is aligned to Telstra's purpose and values, and is aimed at minimising our most material environmental impacts across three strategic focus areas:
Environmental Customer Value Proposition (ECVP) – quantifying and communicating how our products and services can enable our customers to reduce their environmental impacts, particularly energy use and carbon emissions
Operational Excellence – actively identifying and minimising material environmental impacts and operating costs
Sustainable Supply Chain – working with and influencing suppliers to manage and reduce the environmental and social impacts of their operations and of the products and services they provide to Telstra.
In order to embed environmental principles and minimise business risks across our operations, accountability for delivery of our Environment Strategy is shared across Telstra. Progress against the strategy is overseen by the Chief Sustainability Officer and relevant Business Unit project sponsors, and is reported to the Board twice a year.