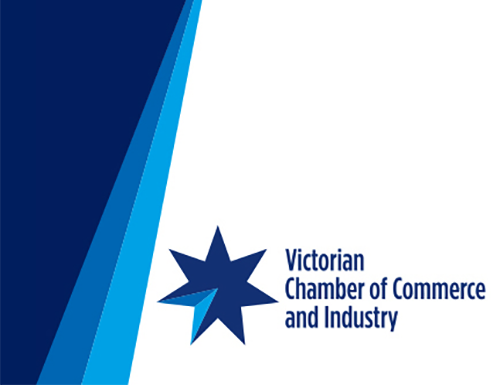 Member Bio
Victorian Chamber of Commerce & Industry
CALL – 03 8662 5333
location
Level 2 150 Collins Street Melbourne
website
email
Click here for access to the Regional Training Course Offer – terms and conditions below.
The Victorian Chamber of Commerce and Industry is the peak body for business in Victoria, informing and servicing more than 15,000 members, customers and clients around the State.
Our focus is on leading business into the future. We are committed to being the voice for business, representing and championing our members in a difficult regulatory environment.
Our success over more than 160 years is built on consistently providing leadership, information, representation and networking opportunities to businesses across the State.
The Victorian Chamber of Commerce brings together our states most influential companies, business leaders, influencers and political figures at local, state and federal level to impact policy, exchange ideas and lead Victorian business into the future. We are an independent, professional association for medium to large organisations who want to be connected.
We offer our members opportunities to:
Contribute to ideas that can make a significant difference to the strength and economic prosperity of Victoria
Join other leaders in influencing the debates and outcomes that set Victoria's future
Develop new networks and build better business connections and profile within an influential group of leaders
Access best practice, innovation, research and development through the Chamber, other members, national and international experts
Keep informed of business changes, prospects and trends through a quarterly report
Develop a strategic and valued partnership.
Regional Training Course Terms & Conditions –
*Offer only applicable to Victorian Chamber courses that commence in regional Victoria before 31 December 2017, excluding briefings and those being delivered by a third party provider (e.g. Federation University, GO TAFE, SuniTAFE, Leading Teams).  Offer is only available for new bookings made between 13 September 2017 and 5pm 30 September 2017. 20% discount only applies to additional courses where the purchaser has already paid full price for min. one course (cancellations and transfer requests will not apply to any bookings made prior to 13 September 2017). Max. registration of 5 attendees per course, per business. This offer cannot be used in conjunction with any other offers available during this period.