The future starts now with the multigenerational workforce.
NextGen in Business
Leadership | Diversity | Flexibility
We are on the cusp of an unprecedented moment in history where there will be five generations working together in the workplace for the first time. Understanding how Gen Z, Millennials, Gen X, Baby Boomers and Traditionalists think differently and creating a workplace environment where everyone can thrive is the next big test for business.
The Australian Chamber of Commerce and Industry's new event series leverages lessons from global innovators like Netflix as businesses learn to meld the skills and expectations of five distinct generations in their workplaces.
Businesses who thrive in the future will do so by building on the three pillars of leadership, diversity and flexibility in order to attract and retain the best people and maximise their productivity.
Attendees will be armed with the knowledge to establish an inclusive, cohesive and effective workforce within their business, with guidance on:
The art of managing a multigenerational workforce;
Leading through uncertainty;
Meeting the market to manage recruitment and retention;
Diversity and inclusion as a driver for innovation, creativity and productivity;
Assimilating a flexible and diverse workforce.
Confirmed Speakers: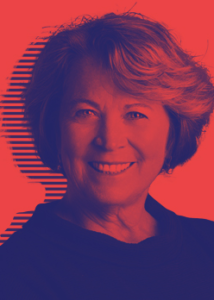 Patty McCord (US)
Patty McCord was chief talent officer at Netflix for 14 years and was instrumental in creating one of the most influential documents ever to come out of Silicone Valley, Netflix's Culture Deck, which has been viewed more than 15 million times. She now coaches and advises on leadership and culture and is the author of Powerful: Building a Culture of Freedom and Responsibility.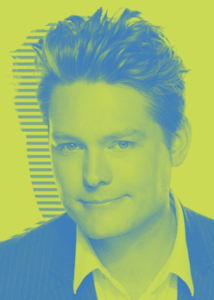 Tom Goodwin (US)
Tom Goodwin is a leading global innovation and business transformation thinker. He is executive vice president for innovation at media agency Zenith USA and for the last two years has been named the number one voice in marketing by LinkedIn.
Australian social researcher, author and generational engagement expert Claire Madden will be the master of ceremonies for the series.
More speakers and session information will be added to the program as details are confirmed.
Dates and Locations:
BRISBANE | 22 May, 2018 – Brisbane Convention and Exhibition Centre
SYDNEY | 23 May, 2018 – International Convention Centre (ICC)
MELBOURNE | 24 May, 2018 – Melbourne Convention Centre
Presale tickets are available now for a limited time or until sold out. Get in early to save $150.
The NextGen in Business conference series is presented by the Australian Chamber of Commerce and Industry's Biz Better Together initiative, supported by funding from the Department of Employment through the Productivity Education and Training (PET) Fund.
---
Upcoming be:connected events