"Bendigo is home to many digitally proficient businesses growing engagement and profitability. RSD Chartered Accountants is delighted to sponsor the 2017 Leadership Lunch to showcase local talent and strengthen our collective capacity to embrace technology." - David Richmond, Partner RSD Chartered Accountants and Chairman of Be.Bendigo.
Hosted by RSD Chartered Accountants, the annual Be.Bendigo Leadership Lunch this year features a keynote by Former Premier of Tasmania David Bartlett & a panel discussion.
"This years annual keynote event will feature a digitally talented & experienced local panel of business owners, who display proven success. Each panelist will discuss the courage, clarity & capability needed in leading a technologically savvy business."
– Leah Sertori CEO Be.Bendigo
This year's event is all about "Courage, Clarity and Capability: Leading a technologically savvy business."
Our keynote speaker and panelists will address the three C's for business leaders, navigating their way through an increasingly complex digital marketplace.
12:00pm to 2:00pm
Thursday 17 August 2017
Bendigo Town Hall

Discounted tickets for tables of 8 or 10 are also available, please contact our office on 5442 7816 or e-mail admin@bebendigo.com.au for details.
Registrations close Thursday 10 August 2017
More about David Bartlett

David Bartlett was the Premier of of Tasmania from 2008 until 2011. He also held the positions of Minister for Innovation, Science & Technology and Minister for Education & Skills. For his work in promoting innovation and broadband infrastructure David was recently named by The Australian as one of Australia's Top 50 most influential people in technology.
Prior to entering Parliament, David had an extensive career in the information technology and telecommunications sector including roles as Chief Information Officer and industry development specialist. As Premier, he switched on the first non-Telstra owned optic fibre backbone in Tasmania, developed the first broad scale FTTP brownfields roll out and championed his home state as the first National Broadband Network location.
David is now a Director of Explor Consulting. Since leaving the Parliament, David has been working with regional economies, industry sectors and communities across Australia to prepare strategies for maximising economic and social renewal underpinned by broadband and digital technologies.
David is also Chairman of Asdeq Labs, a technology startup building enterprise mobility solutions and currently expanding operations into the US. He is a Director of PlaceSpeak international, a company delivering the world's first geo-social online consultation platform for Government and industry. David is a Senior Advisor to the Nous Group and a member of the advisory board for the Centre for New Public Education.
Panellists:
Paige Davies business Frankie & Co. grew from humble beginnings in her garage at home to an online sensation. Now with two retail stores in Bendigo and Swan Hill and a booming online business, there is much to learn from Paige's experience. Paige's capacity to leverage technology as a leader, her clarity and capacity to put her customers at the heart of her business are sure to leave you with valuable ideas.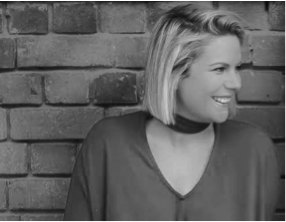 Lauren Clarke, Director of Daiodo has recently made Bendigo her home following fifteen years in technology start-up businesses in London. Lauren's expertise in digital advertising will be illuminating for businesses weighing up the benefits of online engagement.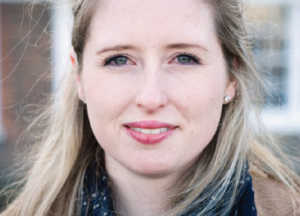 Jarrod Robinson, known as the PE Geek he has passion and enthusiasm for the role emerging technologies play within teaching and learning. As a result of his interest in 'mobile learning', Jarrod has begun his own mobile development company, 'The PE Geek Apps', which builds mobile applications for teachers on both Android and iOS devices. PE Geek mobile applications have won numerous awards in both Australia and Overseas.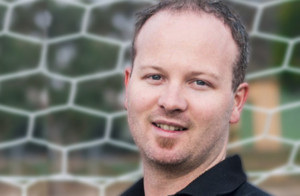 Joe Ciancio is well known to Be.Bendigo Members as the Managing Director of Maxsum Solutions. The Ciancio family could be seen as the early entrepreneurial disrupters in Bendigo – bringing good coffee and Italian hospitality to Bath Lane in the 70's. Since 2001 Joe has been at the forefront of ensuring Bendigo has world class IT strategic direction and support through Maxsum Solutions.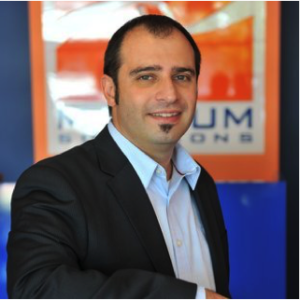 Purchase your tickets here.
---