"The council has indicated that Epsom and the surrounding area has the most new home approvals in the whole of Bendigo, so there is real potential for retail growth such as this."
Another business, to be housed in an 820-square metre building at the site, was not mentioned in planning documents submitted with the City of Greater Bendigo. A further two retail outlets at the site are yet to find tenants.
The documents show the six-business retail precinct is not opposed by the North Central Catchment Management Authority or VicRoads.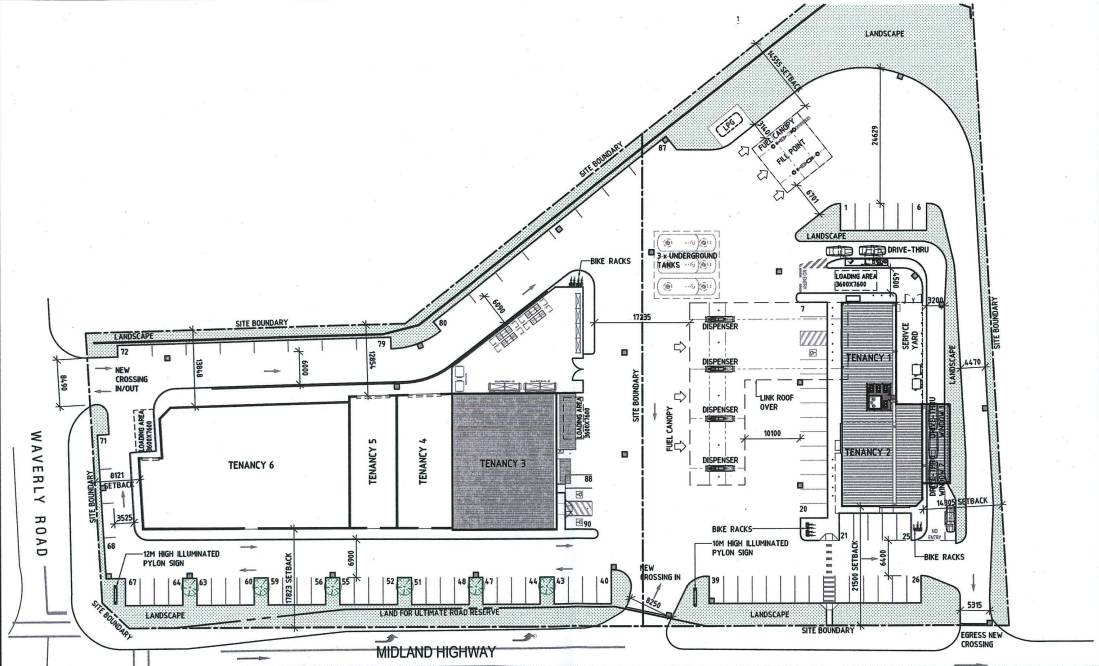 Two large native trees will be removed to make way for the precinct, to be built opposite Bunnings at the intersection with Waverley Road.
There are no plans to connect Waverley Road across the Racecourse Creek, but VicRoads has advised it "intends to take the Midland Highway to a four-lane condition at some stage in the future".
About 14,000 vehicles travel on the Midland Highway in Epsom each day, but VicRoads does not predict the new shops will significantly add to the volume of traffic.
Development manager James Hunt said the two owners – both based in central Victoria – were hoping to capitalise on the growth of suburbs on Bendigo's northern fringe.
The plans were submitted with the City of Greater Bendigo last month and have been referred to the council's planning department.
For more on this story, click here.
This article courtesy of Adam Holmes and Bendigo Advertiser. For more articles by this author click here.
---