A new job website based around placing job seekers into roles across regional Australia has launched in Bendigo.


Find A Job will help Bendigo businesses find local candidates for positions.
People relocating to the region will also be able to see what Bendigo offers.
Find A Job managing director Adam Goodes said he and his team spent 12 months developing and creating the site.
"After having a chat with Bendigo businesses, we realised regional Australia was not being serviced to the level that we will be aiming for. There is nothing like this in Bendigo," he said.
"Being local myself, I have spoken to a lot of people about where they find job (vacancies) and for most it is on major players (like Seek).
"From running Find A Course, we also had people interested in going to next level of employment.
"We are looking forward to showcasing Bendigo business and helping job seekers find their dream job."
Bendigo Business Council chief executive Leah Sertori said the concept of of having a physical site for the Bendigo job market was valuable.
"When we are outside Bendigo talking about the great things happening here, having a tool like Find a Job to quantify the value of whats going on in Bendigo is extraordinary," she said.
"It is making visible what is happening in economy that differentiates us from Geelong and Ballarat.
"Our economy is growing and transitioning really well to the digital economy. We also have a vibrant CBD and strong growth in the start-up sector."
Ms Sertori said organisations like Bendigo Health are recruit skilled professionals that often relocate their whole family to take on a new job.
"People who relocate often relocate a whole family, so to consider a role with one employer and have Find A Job for other (family members) to look at, helps everyone," she said.
Mr Goodes said AFS & Associates Chartered Accountants Bendigo had already used Find A Job to advertise for its new trainee.
"They approached us through social media and were looking to advertise for a trainee," he said.
"We were happy to help out and have had a lot of engagement with that Facebook ad already."
Find A Job is planning to expand across regional Victoria by the end of the year.
"We are giving ourselves six months to learn what the job market in other regional areas is about so we know how to approach other regional cities," Mr Goodes said.
Head to https://www.findajob.online for more information.
This article is courtesy of the Bendigo Advertiser www.bendigoadvertiser.com.au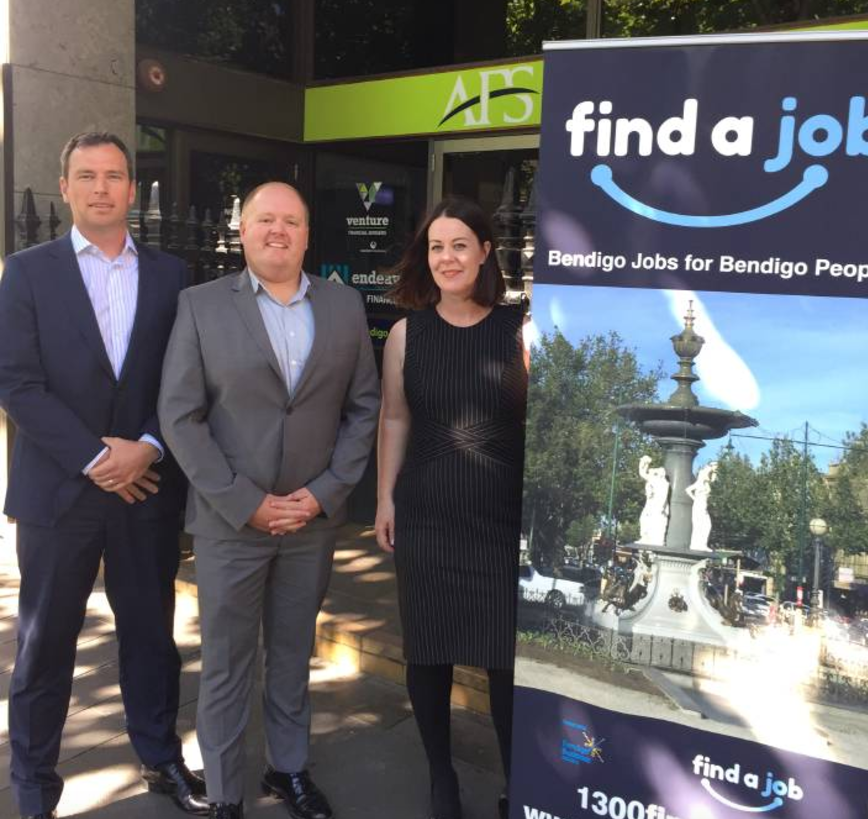 ---