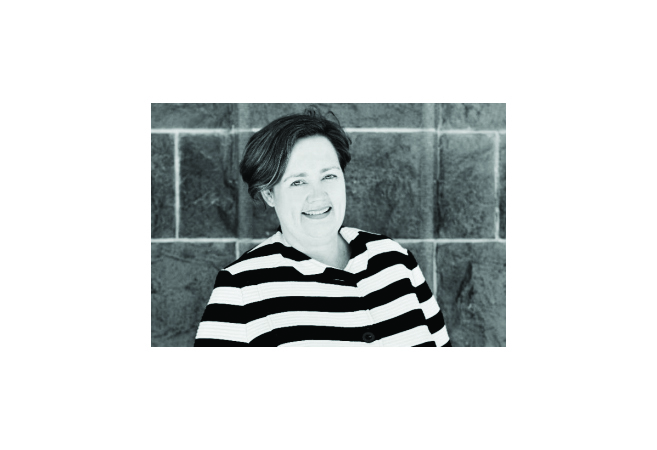 Marika McMahon
Chair
Bendigo is one of the best place to live and work in Australia. With a rich history, it now needs to develop a vibrant and prosperous future in a demanding and changing world. That can't be done by government alone, it requires Bendigo businesses to come together to imagine a greater future and design how that can become reality. What I bring to Be Bendigo…. An insatiable appetite to see Bendigo improve. For over 20 years I have been passionate about Bendigo developing upon its strengths, driving initiatives like a new hospital, improved court facilities, decentralised ambulance stations, increased involvement of women in leadership, improved recruitment and retention of professionals in Bendigo. As a family lawyer and director of O'Farrell Robertson McMahon lawyers I see that Be Bendigo can provide essential support for local business.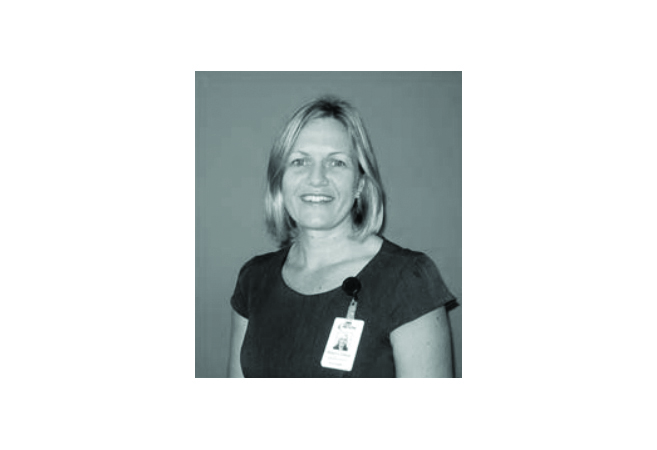 Robyn Lindsay
Vice Chair
Why is Be.Bendigo important? As a vibrant prosperous Bendigo is a healthy, happy Bendigo. We require a collaborative approach to ensure that Bendigo businesses thrive; one that considers education, health, technology, arts and small business as well as big industry. Together we will be able to make a much better impact. What I bring to Be.Bendigo… From a business perspective I oversee a large portfolio in the public health sector involved in the employment of approximately 1500 staff and the management of significant assets. I have a clinical health industry 9 background and have spent part of my career working in strategic and business planning and health systems management– driving improved performance for the health business sector. I am passionate about the interface between better business and better health and am proud of the contribution that Be.Bendigo is making to building the leadership capacity of the region.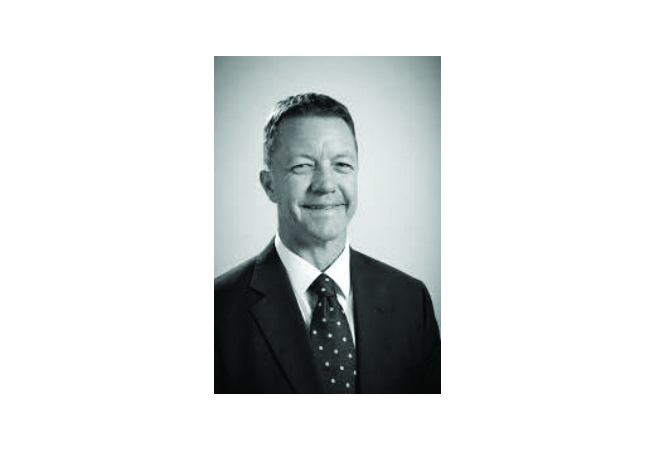 Damien Tangey
Director
Why is Be.Bendigo important? All great communities have a range of voices that contribute to their wellbeing. It is essential that the business community in Bendigo have a strong voice for the strategic growth and development of the region, to bring industry sectors together with community, education and government and also to celebrate the achievements of its members. What do I bring to Be.Bendigo? I am passionate about the inclusive growth and development of the Bendigo region and seek to bring a broad strategic perspective to Be.Bendigo. I have operated a local business Birchgrove Property for over 25 years and have worked extensively in the area of building new communities. I currently chair the Strategic Advocacy Committee of Be.Bendigo which is the lead proponent of the Smart City Bendigo Alliance aimed at improving community outcomes and bringing new forms of government funding to this region. I enjoy better understanding the changing influences on Bendigo and also serve as the President of the Urban Development Institute of Australia (Vic), a Board Member of Remembrance Parks Central Victoria, a Member of the Loddon Mallee Regional Development Australia Committee and a College Councillor of Bendigo Senior Secondary College.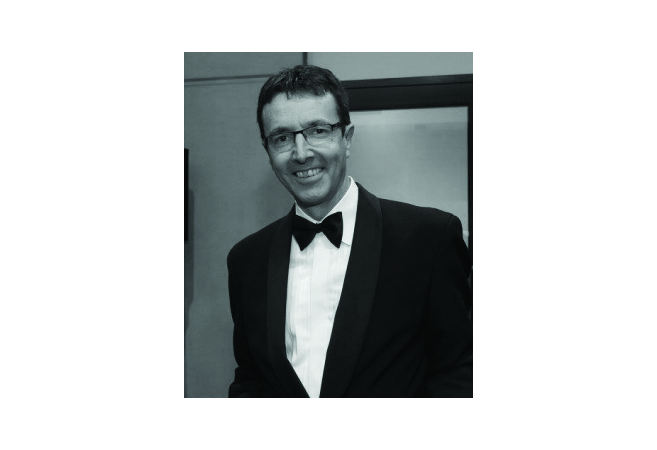 Michael Flemming
Director
Michael Fleming joined the BBC board in 2012 with a retail and professional services background. Michael Fleming is CEO of UFS Pharmacies, a group consisting of four pharmacies, a beauty salon and an optical store. The group is a membership based not for profit that has operated in Bendigo for over 140 years. UFS like most retailers is facing many challenges in its industry and Michael believes that Be.Bendigo is essential to providing a strong consistent voice for local retailers.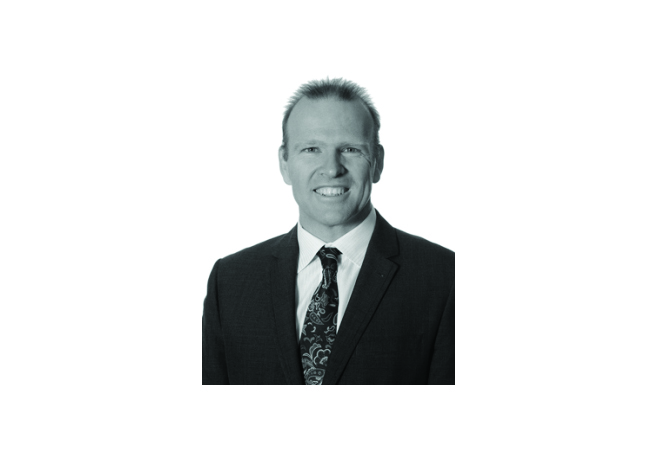 David Richmond
Director
David is a Chartered Accountant at Accountal, holds a Bachelor of Business (Accounting and Business Law) and a Diploma of Financial Services (Financial Planning). David focus is on client outcomes, always having his client's interest's front of mind. David specialises in Business Growth, Taxation, Financial Accounting and Financial Planning. David loves a challenge, and enjoys spending time with his family, travelling and is a keen CrossFit enthusiast.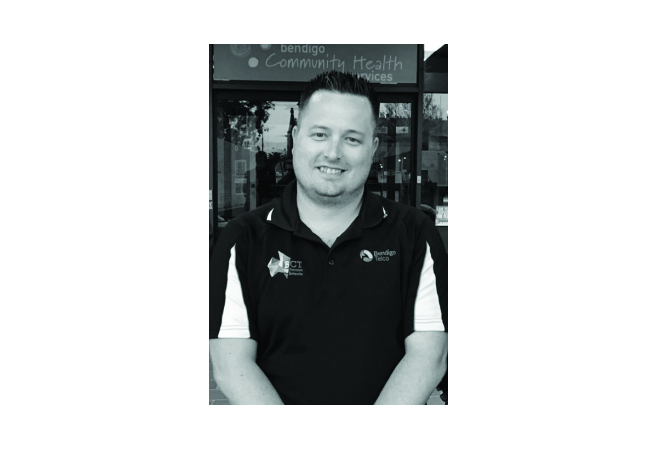 Josh Pell
Director
A highly passionate, solution driven professional, focused on delivering high quality projects and business improvement initiatives. Throughout my career I have worked within a number of varied industries including Information Technology, Marketing, Digital Marketing, Banking and Finance, Telecommunications and Health. Outside of work, I hold Director positions on the Be Bendigo and Bendigo Community Health Services boards. Specialities: Client Engagement, Stakeholder Management, Business Analysis, Project Management, Release Management, Programme Management, Portfolio Management, Telecommunications, Health, Retail, Banking and Finance, Marketing and Online/Digital Marketing.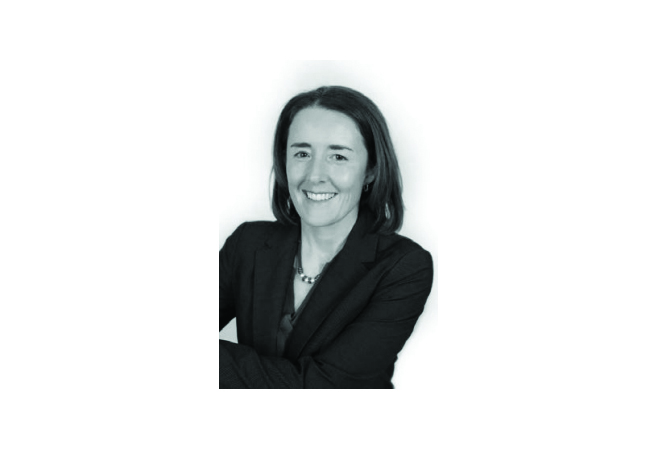 Melanie McCarthy
Director
Why is Be.Bendigo important? Be.Bendigo is the platform for the business community in Bendigo to form strong relationships to work together and guide the future of our region. This makes sure the Bendigo region continues to have a diverse economy, is a great place to live and attract people to, there are jobs, and services to support people's prosperity into the future. What I bring to Be.Bendigo…. I bring a rural perspective to Be.Bendigo strategies and look for ways we can support business in the "Greater" Bendigo region so they can thrive. I am a qualified business coach, a farmer and the general manager of Mandalay Resources employing over 200 people contributing $60 million annually to the local economy. I bring the medium to large business perspective and relationships with our customer in Hunan province in China. As a business we rely on Be.Bendigo to provide connections to other businesses in our region, help develop our people through leadership and networking opportunities and have a voice to collectively guide the region's future.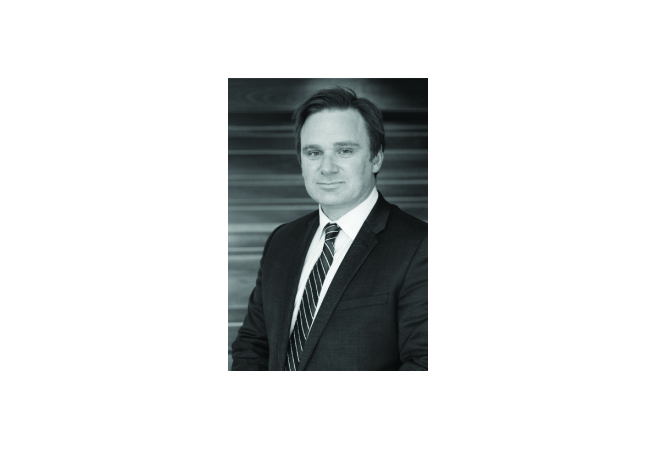 Nick Carter
Director
Nick's career at Bendigo Bank has spanned early days in the branches and business banking, followed by leading the Sales & Distribution function within the Victorian network. Nick led the business support function within Retail Operations, prior to taking up the role of Head of Sales within the Retail bank in 2010. As part of this role Nick established a national sales program and strategy to lead change to our national sales support model and connection to Marketing. Moving into the Wealth business in 2014, Nick undertook a review of the Retail and Wealth connection with a view to integrating the two business models. After steering this review through to implementation, he then assumed the role as Head of General Insurance. This role saw Nick take General Insurance from our product offering to a stand-alone business unit, with its own profit and loss, and a business strategy to grow general insurance across all Bendigo & Adelaide Bank business channels. In April 2016 Nick returned to the Local Connection business as Head of Consumer Banking, which sees him lead the branch strategy for the national retail network. Nick has had strong involvement in a number of the Bank's leadership programs, working with many business teams, internally and with external support. He was educated locally here in Bendigo at Latrobe University where he completed his MBA in 2014. Outside the Bank, Nick enjoys being involved in a local Football team, attending ballet classes with his daughter Chloe, and pouring the odd beer in a local hotel venue.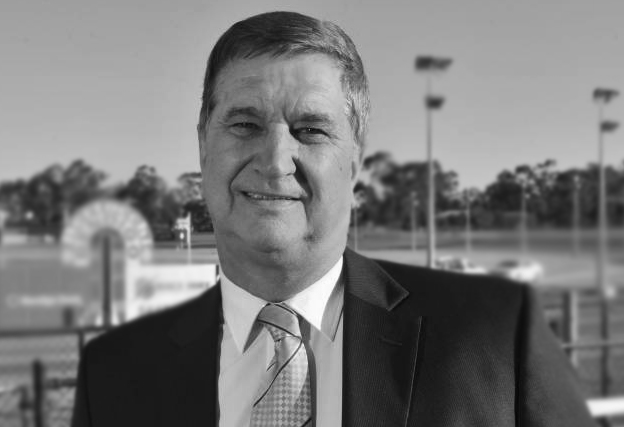 Dennis Bice
Chief Executive Officer
Dennis started as CEO at Be.Bendigo in 2018. Previously he was a leader in local organisations as the Manager of the Bendigo Football-Netball League, as the AFLCV Operations Manager and as the Retail Executive at Bendigo Bank. With an extensive background in business and finance during his +30 years with Bendigo Bank, Dennis will focus on creating partnerships to help "value-add" for local businesses. Dennis notes that one of the great privileges of his role is the connection and relationships with so many small businesses, where he has the opportunity to see first-hand how hard they work and how important they are to our local community.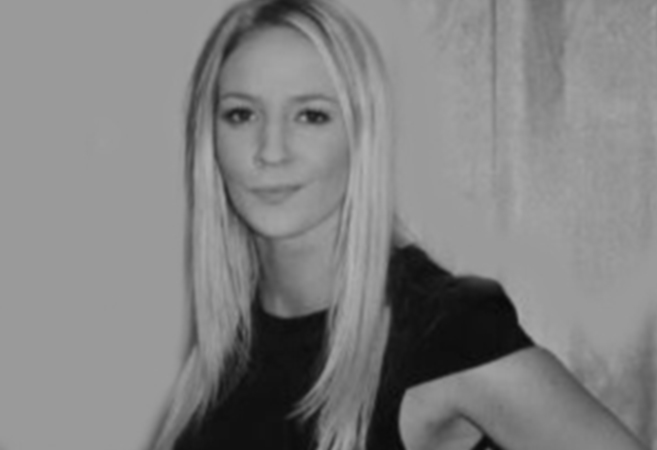 Mikayla Millar
Administration Officer
The Be.Bendigo team welcomed Mikayla in May 2016 to provide administrative services and event support. Mikayla completed a traineeship in Administration with Regional Development Victoria prior to joining the Be.Bendigo team. Mikayla's role includes reception, bookkeeping, event support, office management and communications. Mikayla is the central cog in our team, keeping all projects and events in motion. As the first point of contact for the Be.Bendigo office, Mikayla is instrumental in her understanding of our membership, managing a vast array of business relationships to ensure the Be.Bendigo team are well connected.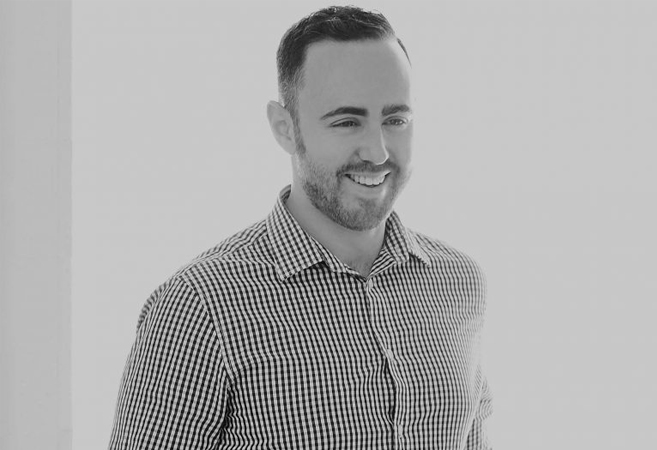 Jayson Tayeh
Engagement Manager
Jayson started at Be.Bendigo in 2016 as the Engagement Manager, with experience in the energy and telecommunications sectors. He has a strong background in hospitality and after moving from Melbourne in 2011 he most recently operated Cortille Bendigo. Jayson's role at Be.Bendigo is to facilitate connections between our Partners, Members and the wider business community. He is driven to improve business conditions for small business and achieves this by building strong, meaningful and lasting relationships. Since 2017, Jayson has also been the Project Manager of the Bendigo Business Excellence Awards.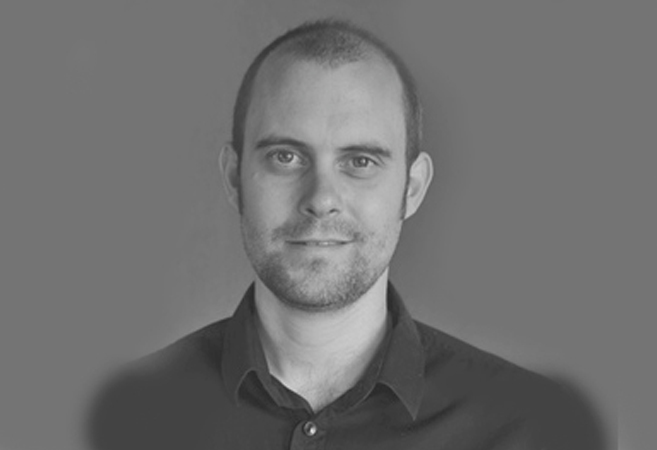 Dave Hughes
Project Manager (BIA & BIIF)
Dave joined Be.Bendigo in January 2017 to take on the exciting role of Project Manager, Bendigo Inventor Awards. Dave's experience in a national role within iconic Bendigo brand, Jimmy Possum is a great strength in building engagement in his capacity with Be.Bendigo. Dave's role includes program development, relationship and events management with program partners and entrants. Dave works closely with the Bendigo Inventor Awards Committee, current and prospective partners, as well as Local and State Government in creating, communicating and directing the Bendigo Inventor Awards Program and the Bendigo Invention & Innovation Festival.
We are the peak body for business in Greater Bendigo advocating, collaborating and engaging with Partners & Members from around the region.
Our members come from a range of industries and include major corporations, large private enterprises, start-ups and small to medium size businesses. Be.Bendigo provides businesses with the opportunity to develop relationships with a broad range of organisations.
We currently employ a small team of staff and no matter the stage of your career, we offer rewarding and challenging opportunities, plus a range of benefits that assist in building a career with Be.Bendigo.
To apply for a current vacancy please click on the position listed below and follow the steps outlined.
Current Opportunities:
There are currently no active advertisements.
If you have any queries in regards to our current vacancies, our recruitment process or about working at Be.Bendigo, please contact our office on (03) 5442 7816 for more information.
Be.Bendigo – Financial Reports